MDBootstrap Page Builder
With the MDBootstrap Page Builder you can now easily build your website.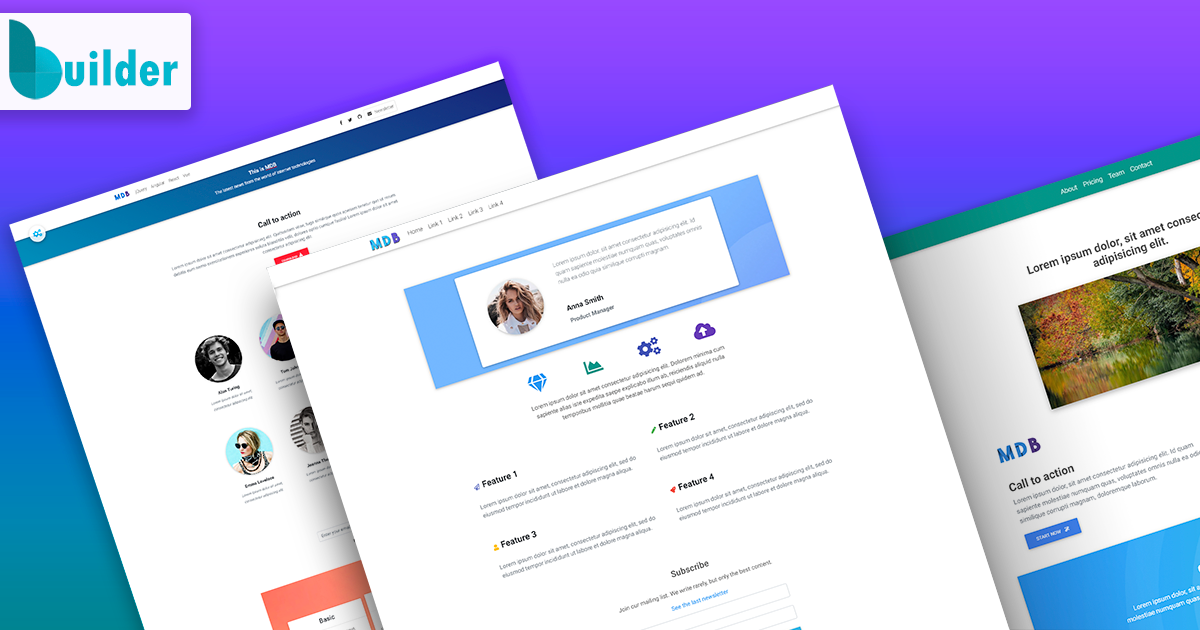 With MDBootstrap you can equip your Bootstrap 4 framework with the material design. MDBootstrap adapts all components of Bootstrap 4 to the material design and offers additional valuable features like templates, filterable select2 elements, chips or different modal designs. And all together in a single package.
The developers of MDBootstrap have now released something new:
The MDBootstrap Page Builder.
With this Page Builder you can drag and drop your page together and export it as HTML. The advantage of MDBootstrap's Page Builder is that you can even select ready-made modules and don't have to rebuild everything from scratch. This is really great.
With this Page Builder, MDBootstrap was now even on ProductHunt (https://www.producthunt.com/posts/material-builder-free-page-generator).
More about MDBootstrap
If you want to know more about MDBootstrap, just let us know about the article we wrote: MDBootstrap article